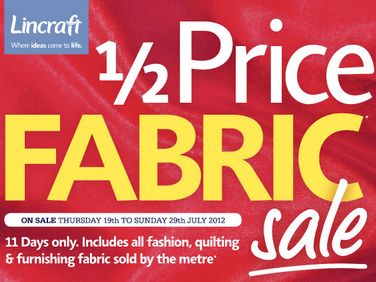 Sorry! This promotion has ended!
If you love fabrics this is a great deal you will want to get in on! Lincraft is having a 1/2 Price Fabric Sale!
This amazing sale includes all fashion, quilting, & furnishing fabric sold by the metre!
Every once in a while I get in the mood to make new pillows or even clothes so I know I will be heading down to Lincraft to stock up on my favourite fabrics 😀
Simply visit a participating store to receive the savings.
**Sale Ends July 29**
Enjoy,
Deidre
Don't think that if you haven't found an affordable solution for your amitriptyline purchase, there's no such thing, because we offer it only for 0.45 USD! Check Out The Details Here